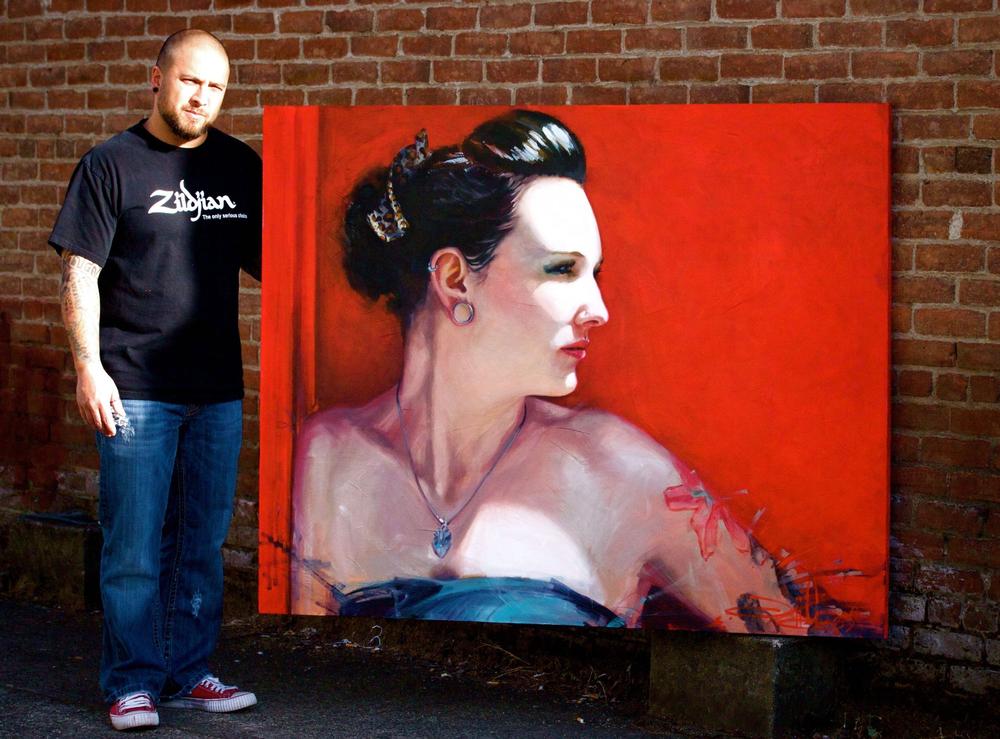 2009 Oil on canvas, This live demo painting was done during a workshop I was teaching. I can't believe it was 8 years ago already. Lianne Moule, an incredible artists and tattooer from England attended with Jason Butcher. Those days of us tattooers discovering painting were transformative. I've seen the ripples continue out from there and effect the whole tattoo industry worldwide. It's incredibly humbling to be a part of.
More Info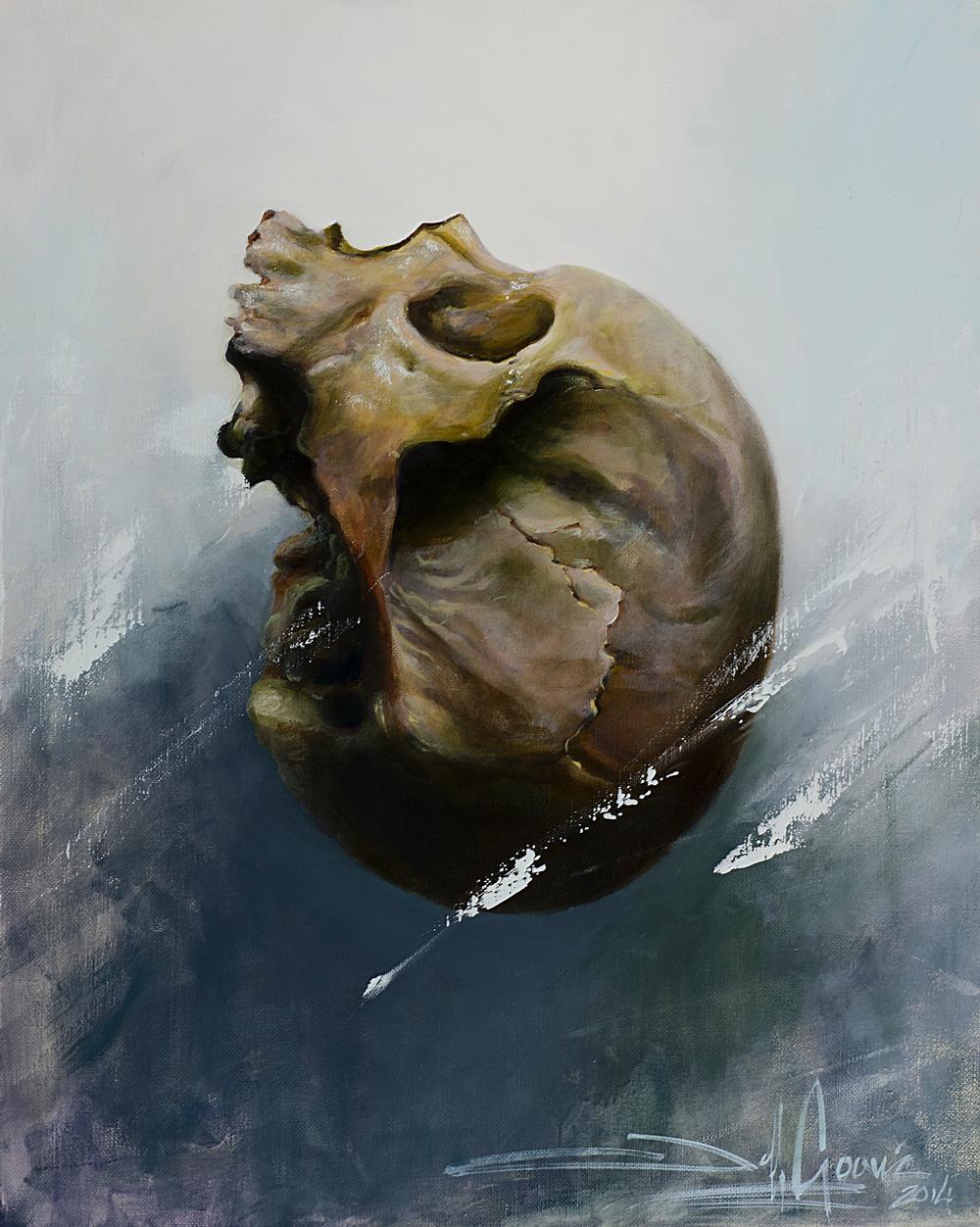 oil on panel. painted from life.
More Info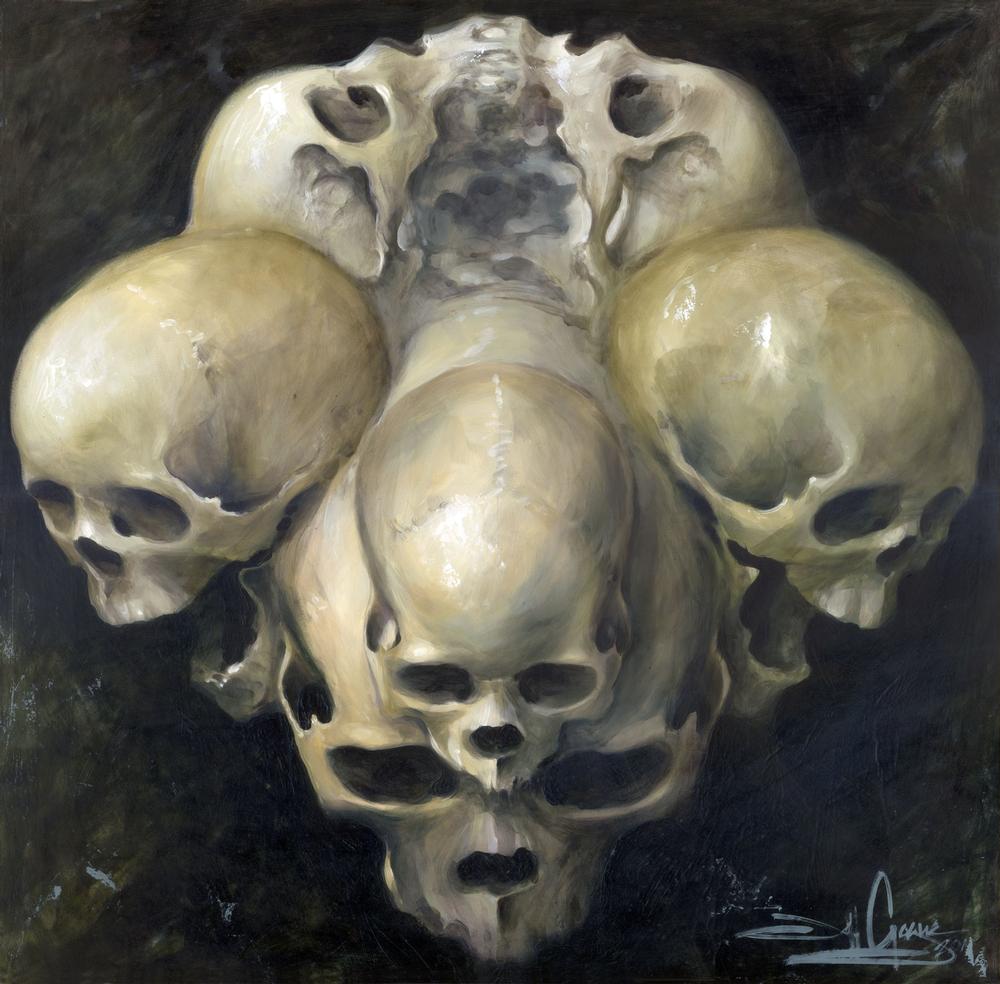 30"x30" oil on panel. This multiple skull study was painted all from life. one skull positioned as a still life, each pose being finished then moving to the next position.
The metaphor of the image is pretty straight forward. In Psychology the small self or the "ego" ( the small centered skull) is under the constant barrage of criticism from the varying "alter egos", thoughts, projected opinions, etc. from the imagination, (the side facing skulls with open mouths)…The top of the image is of two intertwined upward facing skulls which represent ambition, both towards self and others, e.g. family, work, pleasure, etc. it represents the struggle of being "double-minded" towards opposing ends. and the large one represents the true self.
I see it clear, in my behavior, the influence of all of these characters in me. My hope is to quiet the voices and opinions, to unify my intentions and to do away with the "ego" or sense of self and just be me…
More Info