Mucha Nature goddess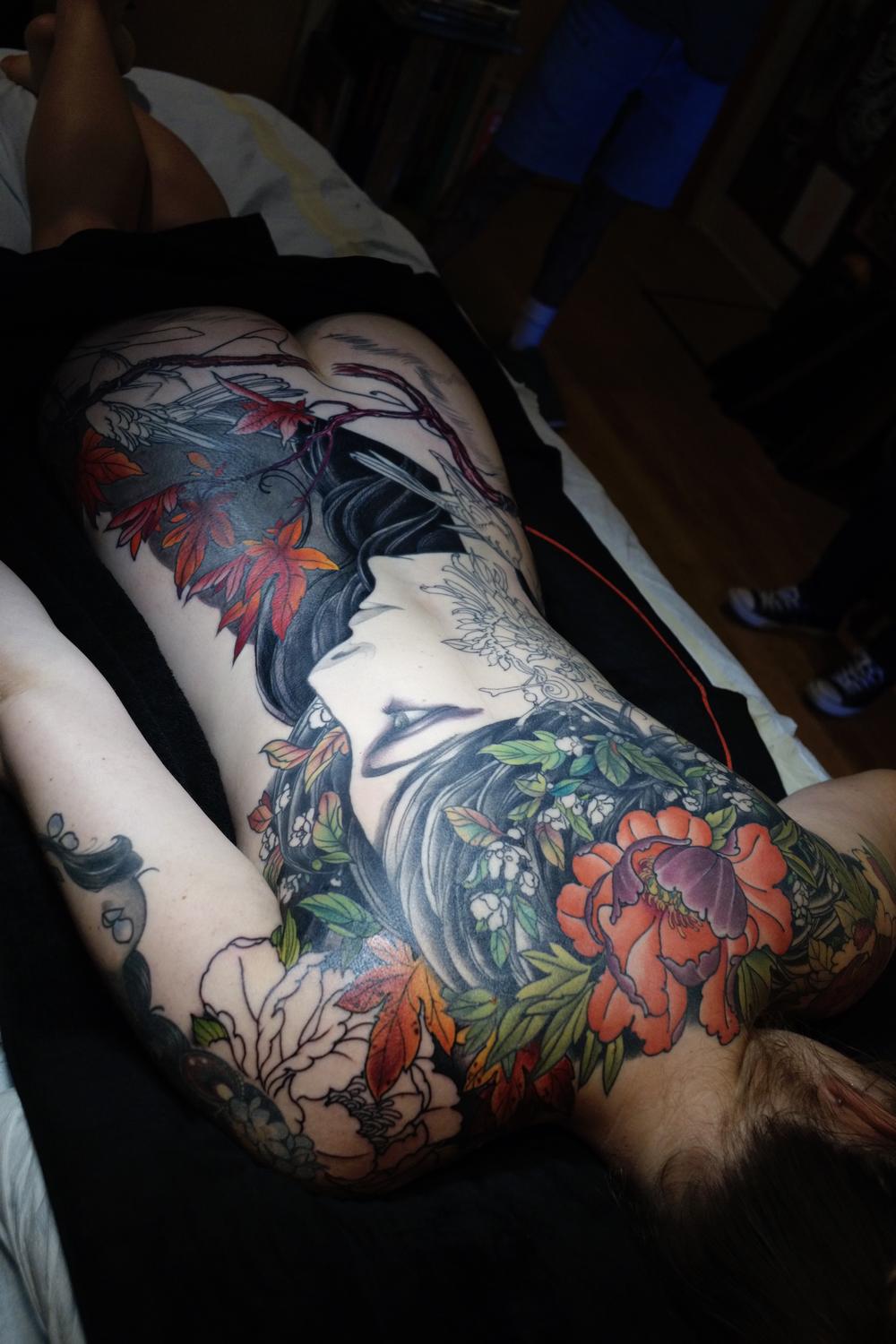 This will eventually continue onto and around the legs with animal totems carved out of wood. there are a couple old tattoos covered in the hair and the gray background. the peonies on the shoulders tie the tattoos on the arms together and wrap around her collar and slightly onto her chest.
Artist Products For Sale
LIVESTREAM The Art of Teaching: Insights on crafting great tattoo seminars

Buy Now
JEFF GOGUE Art Core, Isolation Training for Visual Art

Webinars ON DEMAND

Buy Now
JEFF GOGUE -On-Demand Size doesn't matter. Hand tattoo Webinar

Webinars ON DEMAND

Buy Now
No products are available at this time. Please check back later!